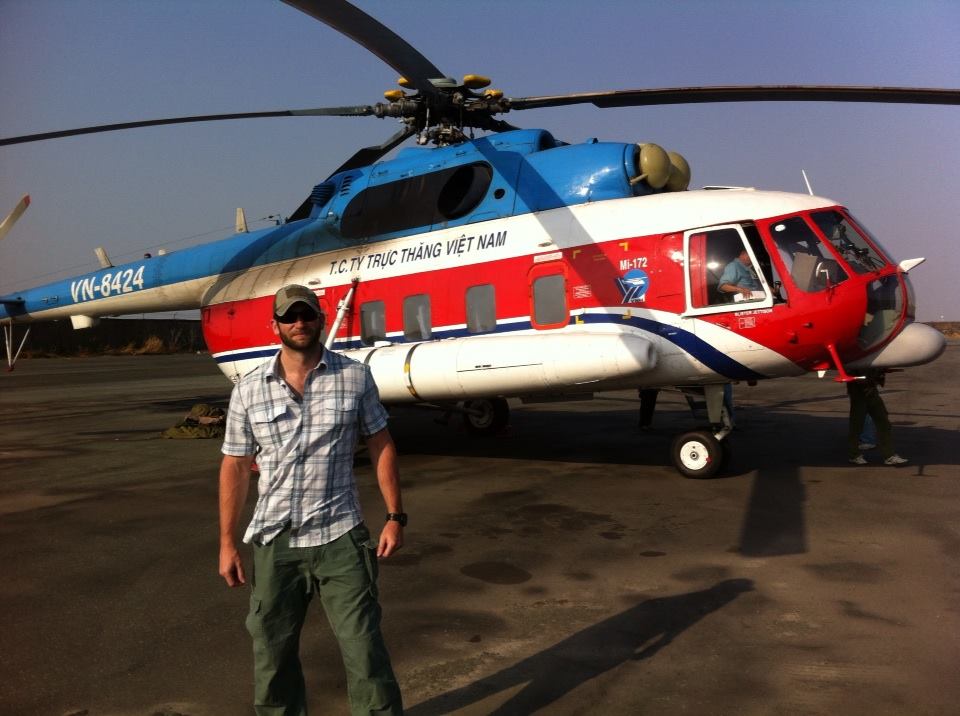 I was born and raised in South Louisiana's Cajun country where I grew up hunting squirrels, catching crawfish, and playing sports. My mother was a civil servant for the state of Louisiana and my dad a small business owner and volunteer firefighter. I was a below average high school student so I passed on college and left Louisiana in 1998 to attend Marine Corps bootcamp in San Diego, California.
I did okay in boot camp, graduating as a squad leader and subsequently receiving a meritorious promotion. After a short leave I attended the Marine Corps School of Infantry (SOI), Infantry Training Battalion (ITB) at Camp Pendleton, California. There I was fortunate to be selected by the instructors as the Honor Graduate of the class, receiving a meritorious promotion and earning the military occupational skill of as 0311-Basic Rifleman.
In February 1999 I was assigned to the 1st Battalion, 7th Marine Regiment (1/7) in Twentynine Palms, California. At 1/7 I served with Bravo Company, 2nd Platoon initially as a SAW gunner and soon after as a fire team leader. After nearly two years as a Grunt with 1/7, including one overseas deployment to Okinawa and S. Korea, I was selected to the Marine Corps Embassy Security Group (formerly MSG Battalion). I attended training in October 2000 in Quanitco, Virginia and was subsequently sent to be a Marine Embassy Guard at U.S. Embassy Moscow, Russia and Nassau, Bahamas (yeah, I know, the Bahamas). My responsibilities at these diplomatic missions was to provide security for personnel, sensitive information and facilities.
At these embassy assignments I learned of the Diplomatic Security Service and knew this is the career I wanted. It combined law enforcement with international travel, I could think of nothing more rewarding. I ended my active service after the short "stop loss/stop move," and a few weeks after the infamous "Mission Accomplished" speech given by President Bush. The war was over, or so I thought. I checked out of Quantico as a Sergeant (E-5) in June 2003 and began attending George Mason University (GMU). I graduated from GMU in 2006 earning a Bachelors with honors in Global Affairs focusing on Russia and Central Asia.
After two years working as a contractor for the Department of Defense, and after multiple attempts, I finally landed my career as a special agent with the DSS. Upon completing training I arrived at the Houston Field Office in 2009, with subsequent assignments at U.S. Embassy Baghdad, Iraq, U.S. Consulate Ho Chi Minh City, Vietnam, U.S. Consulate Erbil, Iraq. While in the DSS I traveled to over forty countries, learned a couple different languages, and did some pretty cool stuff. Check out the book for those details! I ended my time in the DSS at the San Diego resident office after nearly a decade of service and went on to earn my Master's Degree in Organizational Leadership. Most importantly, however, this is where I began to start my family.
In November 2018 I married my wife Krystine and in the process gained a beautiful daughter named Balyn. In September of 2019 my family was completed with the arrival of my son, Lincoln Michael. Being a father is my calling and my purpose in life of which all other elements of my life revolve.
I do enjoy other interests, however, which include annoying my wife with perpetual safety and security briefings, bourbon, blues and cigars, leadership, mentorship and development of others, doing anything outdoors, international travel, and more recently – writing.
I hope y'all enjoy the page, blogs, books and social media. Please reach out if you have any questions.
Thanks y'all, Out.
Cody